Bed Linen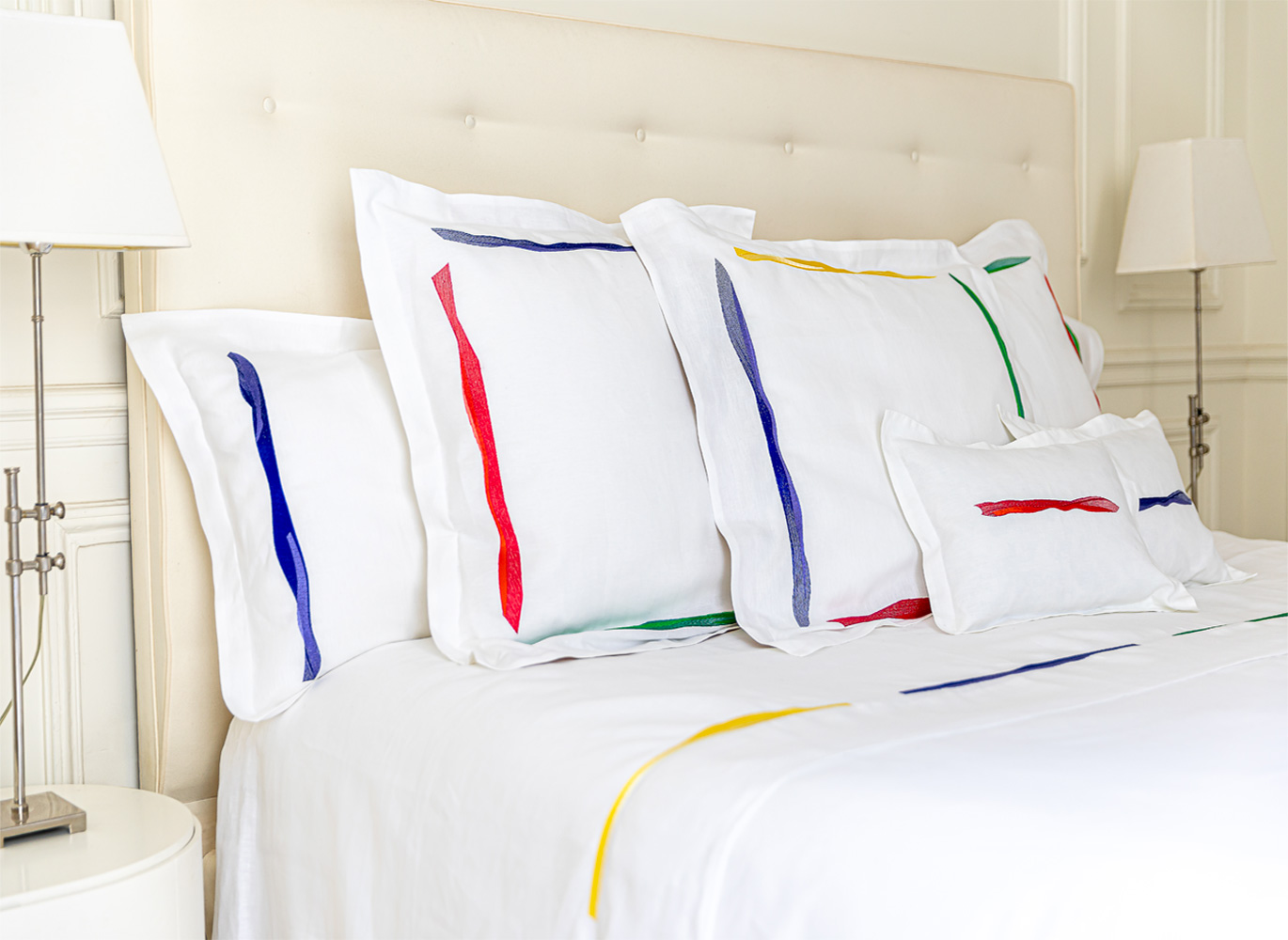 We create your bed linen sets in harmony with your room decoration. You can choose your embroidery from our selection of more than 300 thread colours. We offer a wide range of finishes: "bourdon", piping, hemstitch border, applications…
Our fabrics are selected in Europe with great care and meet the requirements of brand excellence and Oeko-Tex® certification. The manufacturing is French.
Our online shop offers you a selection of creations instandard french sizes. For your bespoke bed linen or for other sizes, please contact us.